The West Palm Beach (FL) Chapter of The Links, Incorporated
Over 50 years of purposeful and committed public service
Our mission is to provide a chain of friendship for our members that includes a deep bond of purposeful and committed public service.  The members of the West Palm Beach Chapter have focused our efforts on serving the community for over 50 years!
We invite you to attend our annual
White Rose Gala
To support our Chapter's Scholarship and Transformational Community Programs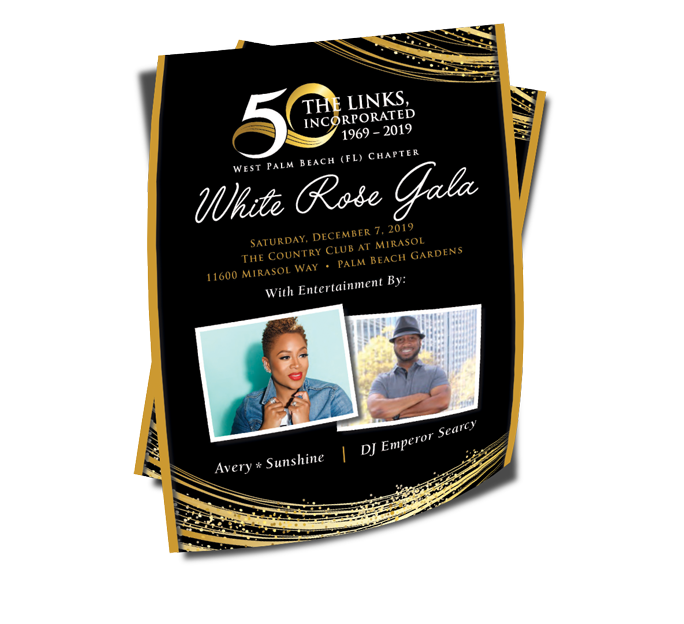 Tricia McDermott Thompkins, Esq.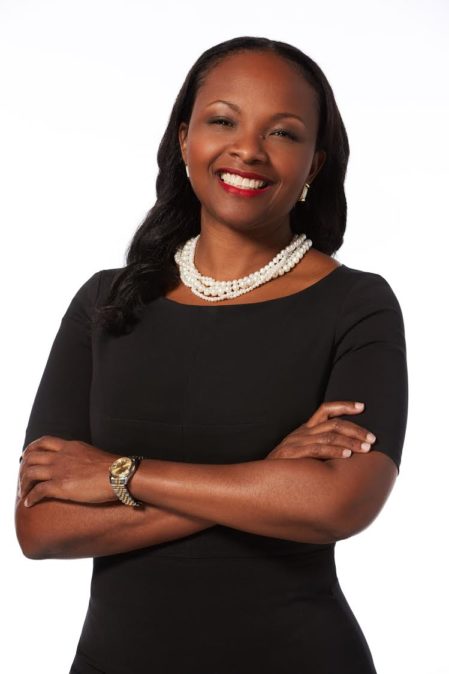 2019 President
A message from our president
Dear Friends and Supporters,
Welcome to the West Palm Beach (FL) Chapter of The Links, Incorporated as we strive to "Honor Our Legacy and Endow Our Future."
As you explore the website, join us on our journey of an unparalleled legacy of service from West Palm Beach and beyond! I encourage you to explore and learn about our chapter programming, partnerships, and special events. Sustain our efforts to provide transformational programming to people of color in the Palm Beach Community by making a donation in support of chapter programming and the Annual Scholarship Fund Click here to Donate.
Founded on November 9, 1946 by friends, Margaret Roselle Hawkins and Sarah Strickland Scott, the women's service organization The Links, Incorporated is a group of highly passionate, multinational, multicultural thought leaders and community leaders. Within 30 years, chapters developed across this nation, including throughout South Florida.
Fifty years ago ( Click here to learn about our history ), in February 1969, led by Ella S. Clayton and fourteen intrepid friends, The West Palm Beach (FL) Chapter of the Links Incorporated joined the ranks of these bold, high achieving women who have since contributed more than 1 million documented hours of community service. These community service hours go towards uplifting children, women, families, supporting the arts, and serving the community locally. In alignment with the goals and initiatives of The Links, Incorporated, our members serve others through the implementation of five Program Facets: Services to Youth, National Trends and Services, Health and Human Services, International Trends and Services and the Arts.
Since our inception, we have maintained friendships and established mutually beneficial associations while demonstrating extraordinary commitment to the betterment of humanity. As president and a humble servant in this community, I hope to greet you at one of our community events and our annual White Rose affairs Visit our programs here.
In service
Tricia McDermott Thompkins, Esq.
President
West Palm Beach (FL) Chapter